Walmart, the largest retailer in the US with over 11000 stores worldwide, is looking for a crypto product lead. The company is actively seeking to hire someone who will be responsible for developing and leading Walmart's cryptocurrency strategy. This person will also work on ensuring that Walmart can accommodate customers' digital currency needs.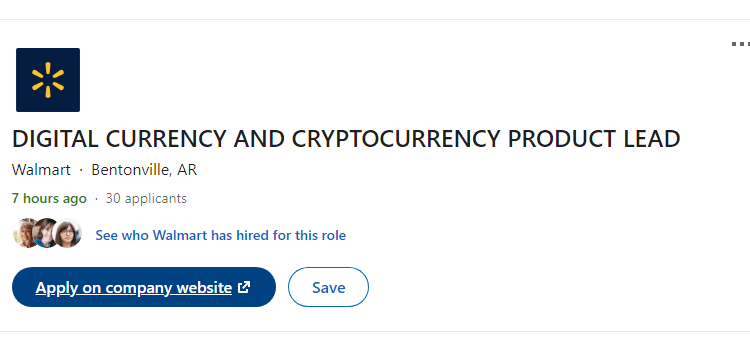 Wakmart is currently in the process of exploring how blockchain and cryptocurrencies can help their company. This position will be responsible for developing Walmart's strategic approach to this emerging technology, as well as helping it evolve its business processes accordingly.
They want someone who is interested in blockchain and cryptocurrency, has experience with the intersection of technology and finance and can create products that will help Walmart customers get more value from their hard-earned money. They're also seeking out a team player who can work with many different groups to make sure they are on the cutting edge of this new industry.
Read Also: BitPay Users Can Now Use Google Pay To Spend Their Crypto