From DeFi to emerging crypto ecosystems, the crypto industry's growth is shaping economic progress in unprecedented ways. Cryptocurrencies have rapidly transformed the traditional finance industry, offering a viable alternative to fiat currency. Bitcoin, Ethereum, and others have gained significant acceptance from both individuals and businesses, disrupting the financial system and shaping economic progress.
Crypto's impact on the global economy extends beyond financial inclusivity and decentralization. It has become an avenue for driving innovation and advancing technology, providing a more efficient means of conducting transactions and a secure means of storing value. Countries around the world are rushing to take control of this emerging space.
Nigeria
Over the last several decades, Nigeria has experienced a major diaspora, and the country has a significant emigrant population. As such, many Nigerians rely on remittances from abroad to support themselves and their families. Traditionally, sending money back home has been slow and expensive, making it challenging for many to receive the support they need.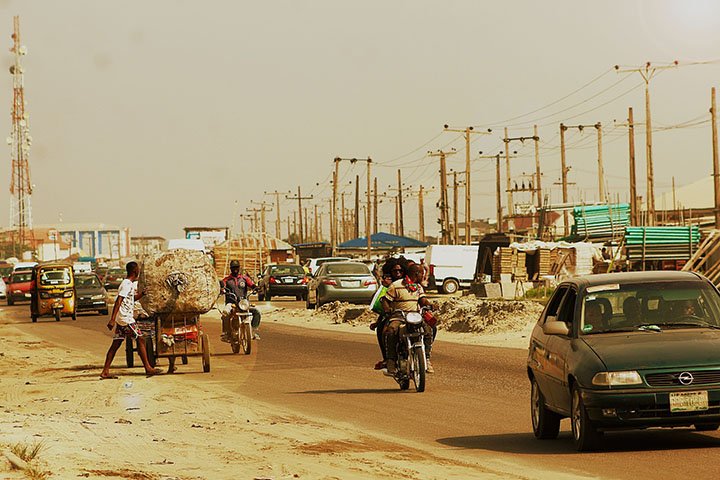 Unlike fiat currencies, crypto is easy to send abroad, instantly becoming an attractive option for Nigerians looking for a fast and cost-effective way of sending money to their loved ones. What's more, crypto transactions are entirely decentralized, meaning there's no need for intermediaries. This greatly reduces the risks associated with corrupt intermediaries who may exploit users for personal gain.
Another significant benefit of crypto is that it frees Nigerians from their dependence on the USD. This is particularly important given the volatility of the Nigerian currency, the Naira. Cryptocurrency offers a stable and secure means of storing value that is not subject to the fluctuations of fiat currency.
China
China has long been Asia's largest crypto market, with its citizens making up a significant portion of the global crypto user base. However, the Chinese government has taken a tough stance on crypto in recent years, banning all cryptocurrency trading and mining in 2021.
Despite the ban, China has yet to abandon the idea of digital currency entirely. In fact, the government rolled out the e-Yuan, its digital currency, in preparation for the Beijing Winter Olympics in 2022. While the games saw significantly reduced foreign visitors from previous events, the e-Yuan still accounted for $300,000 in daily transactions over the two-week spectacle.
The rollout of the e-Yuan has been met with mixed reactions. Some experts believe that it has the potential to revolutionize the global financial system, challenging the dominance of the US dollar as the world's reserve currency. Others have expressed concerns over the government's tight control over the currency, which could limit its adoption and impact on a global scale.
El Salvador
This country has been a hot topic in the crypto world since it became the first to accept Bitcoin as a legal tender in September 2021. The move was seen as a major milestone for the cryptocurrency industry, with many experts predicting that other countries would follow suit in the near future.
To support its new policy, El Salvador has passed new laws aimed at protecting foreign investments in the country's cryptocurrency market. The government hopes that these laws will help to attract more investment to the country and boost its economy.
In addition, the government of El Salvador has also issued $1 billion in government-backed BTC bonds, known as "Volcano Bonds." These bonds are intended to raise capital for the country's infrastructure projects and allow investors to earn returns in Bitcoin.
The government of El Salvador is also planning to build the world's first "Bitcoin City," a city that will run entirely on Bitcoin. It's expected to be built on the coast of El Salvador and will feature a range of cryptocurrency-friendly services, including Bitcoin ATMs and cryptocurrency exchanges.
Brazil
Brazil has been making significant strides in the cryptocurrency industry in recent years. The country has been working on plans to launch an official digital currency called the Digital Real, which is set to be released to Brazilians in 2023. The new currency is expected to help boost financial inclusion and reduce the costs associated with traditional banking services.
In addition to its plans for an official digital currency, Brazil has also made progress in regulating cryptocurrencies and NFTs. In August 2021, the Brazilian President signed a bill into law that officially recognized and regulated cryptocurrencies and NFTs in the country. This move has been seen as a significant step forward for the industry, as it provides clarity and legal certainty to investors and businesses operating in the crypto space.
Moreover, the Brazilian stock exchange has also been trying to integrate cryptocurrencies into its operations. In 2021, the stock exchange announced plans to launch Bitcoin and Ethereum futures trading, giving investors in Brazil access to these cryptocurrencies through regulated financial markets. The move is expected to provide greater legitimacy to cryptocurrencies in the country and encourage more mainstream adoption.
Curacao
This small Caribbean Sea island has made leaps and bounds in the online casino space by leveraging the benefits of cryptocurrency to offer licenses to investors looking to break into the business. This forward-thinking approach has attracted massive international investment to bolster its economy and provide a new source of revenue.
Curacao's decision to embrace online casinos during the COVID-19 pandemic has proven a smart move, enabling the country to tap into the growing trend of online gaming. By offering license that makes online casino with bitcoin support possible, the country has become a hub for the iGaming industry, with many companies setting up shop on the island. The use of crypto in this space has been instrumental in facilitating these transactions, representing a secure and efficient way to conduct transactions, mitigating traditional banking systems. As a result, Curacao has become an attractive destination for online gaming companies, driving further economic progress in the country and letting crypto-enthusiast find their seat on bitcoin table games.
Moving Forward
Crypto is having a significant impact on economies and financial systems worldwide. From South America to Asia, countries are embracing the opportunities presented by cryptocurrency and digital assets. As more countries recognize the potential of these emerging technologies, we can expect to see continued innovation, growth, and progress in the crypto industry.
Read Also: HowToPulse.com Launches NFTonPulse.io, a Brand New NFT Marketplace
Disclaimer: The information provided in this article is for informational purposes only and should not be construed as financial or investment advice. Cryptocurrency investments are subject to market risks, and individuals should seek professional advice before making any investment decisions.