The virtual currency Litecoin gained a significant amount of value after it was reported that Walmart accepted payments in litecoin. After the information was falsified, the exchange rate fell as sharply as it had risen.
The Litecoin Foundation announced a relationship with Walmart, a prominent American retail company, and publicly shared the news on social media. What will this collaboration agreement achieve? To support customers who are utilizing LTC for payments in their stores. Unfortunately, the statement was inaccurate.
Regardless, the information was taken up by several major news sites, including Reuters, GNW, and CNBC. None of the journalists had bothered to look over the reports thoroughly. Because fake news found its way into the major media outlets, it received plenty of coverage.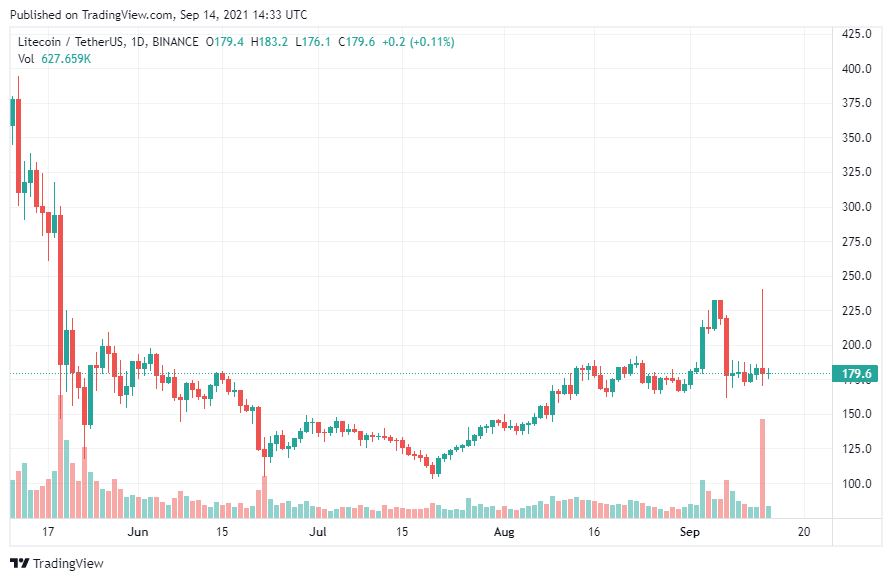 This elicited an immediate market reaction. Most cryptocurrencies have seen a rapid surge in value during the last few minutes. Bitcoin reached 47,000 USD, while litecoin, the anti-fake news cryptocurrency, reached 240 USD. In a few minutes, the entire market gained $ 80 billion.
Very shortly after that, people began to believe that it was all fake. The price of LTC has started to sink. The price fell to $175, and 1 LTC is now worth $182.
After several news agencies reported on the information, CNBC published a statement clarifying that the information was false. Additionally, Walmart verified that the news release was phony.
Also Read: More Than 5000 Bitcoins Have Been Purchased By MicroStrategy
Disclaimer: The information provided in this article is for informational purposes only and should not be construed as financial or investment advice. Cryptocurrency investments are subject to market risks, and individuals should seek professional advice before making any investment decisions.